Latest news: Our contribution to the Brussels' EU conference Noise in Europe
.La
UNION EUROPÉENNE CONTRE LES NUISANCES AERIENNES
EUROPEAN UNION AGAINST AIRCRAFT NUISANCES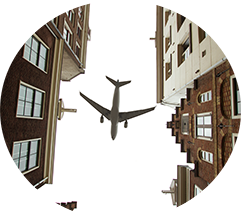 WHO WE ARE
UECNA is an independent organisation aiming at protecting population under planes flight paths
ACTIONS
UECNA works at European level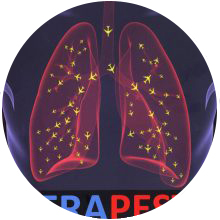 KEY ISSUES
Air traffic has negative impacts on health due to the noise and the pollution and may have adverse economic effects for the residents in the vicinity of airports.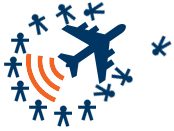 DOWNLOAD OUR
BROCHURE
Air transport and airport-related activities are responsible for noise pollution and emission of toxic pollutants. The noise – especially at night – and the pollutants have both proven to have serious adverse effects on human health. In particular causing high blood pressure leading to cardiovascular diseases and death.
Our health is precious and needs respect and protection.
All stakeholders, ie. operators of airports, air carriers and aircraft builders, but also aviation administrations and politicians, must take into consideration the populations who suffer from the impact of air traffic. Today, the aviation lobby is so powerful that is it very difficult for the population living under flight paths to be heard.
We want to provide a voice for residents living in the vicinity of airports across Europe.
Because airports are in competition with one another, any restrictions applicable to one airport will be considered a disadvantage when compared to other airports. Therefore, restrictions will only be accepted if they are applied to all airports. We want to work with the European commission and the European Parliamentarians to ensure that residents living under flight paths have a voice.
The future of all of our airports must be decided at European level.