An administrative court refused the claim of the town Mainz, Germany, against aircraft noise from Frankfurt Airport. 'This town has not the right to claim', the Hessische Verwaltungsgerichtshof explained, 'because they are too far away to be accepted in a public inquiry against the airport expansion of Frankfurt.'
Mainz is 25 kilometers flying from the runways of Frankfurt and has one third of all landings upon their heads. As you can hear in the interviews around Heathrow, this reasoning is debatable.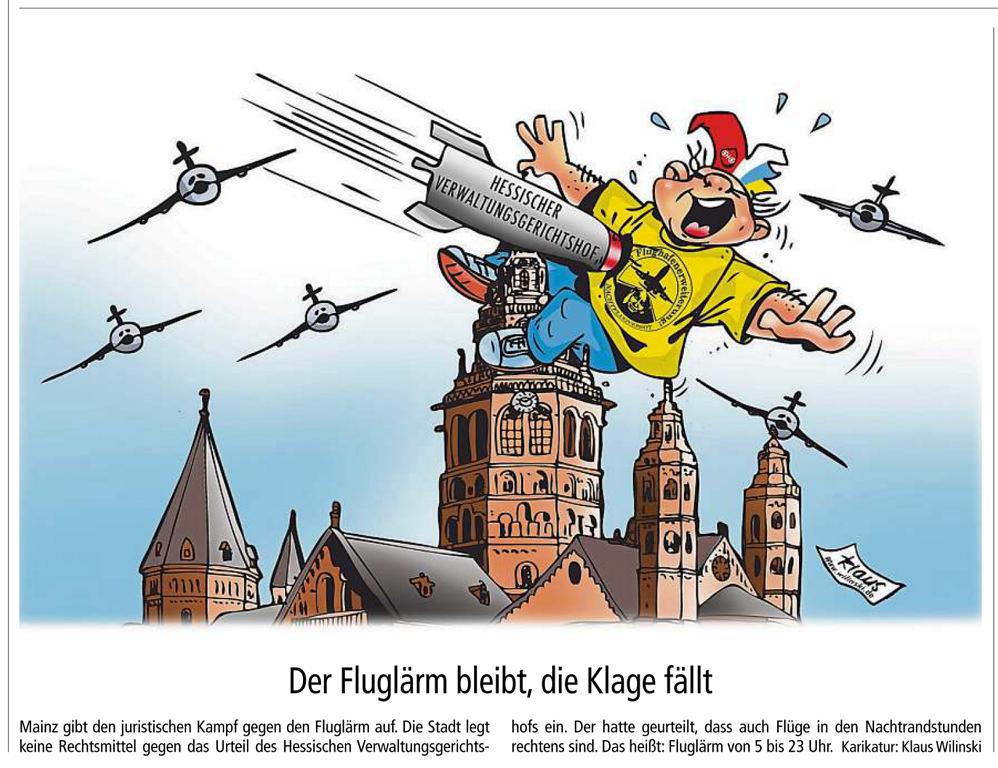 Aircraft noise remains between 5 and 23 hours.