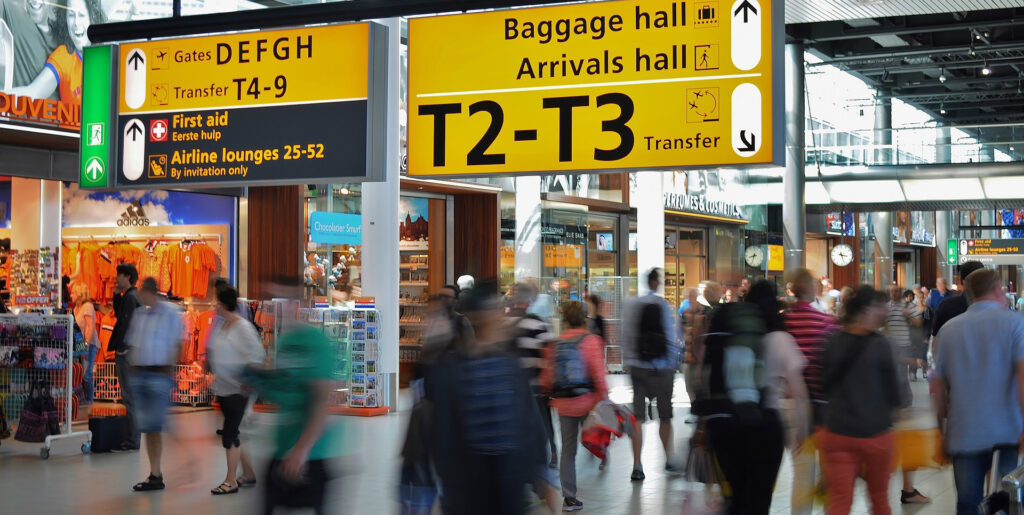 In the period from mid-September to the end of October, Schiphol will reduce the number of passengers by almost ten thousand a day, because security companies 'deliver fewer security officers than previously promised', according to the airport.
This news comes a day after airport CEO Dick Benschop resigned in order not to hinder his bosses on the supervisory board by 'attention to his person' and in making a 'new start'. His resignation follows criticism of the way in which he had tried to solve the staff shortage that has plagued Schiphol since May, which has forced thousands of flights to be cancelled.
Operations director Hanne Buis said the passenger restriction was necessary to ensure the safety of both travellers and staff, but admitted it is 'bad news for passengers and airlines'. KLM said the measure would have 'far-reaching consequences for our passengers, colleagues and the national and international reputation of Schiphol and that of KLM'.
Benschop didn't quite understand how the hares ran. In June, Schiphol was told by the government that it was no longer allowed to grow due to noise pollution, but had to focus on shrinking. Yet a week ago Benschop came up with plans for a new terminal for an extra ten million passengers a year. He has made himself impossible.
Yet Schiphol will have to make do with him for a while: until a successor is found. It's not a job that people will be queuing for right now. Problems arose earlier this year with regard to baggage workers and the health of platform staff.