'185,500 take-offs and landings a year lead across parts of the city of Berlin – at least 240,000 air traffic sufferers suffer year after year. City airports have no future: aircraft noise makes people sick and hinders the development of the growing city in the affected districts. Tegel Airport is old, has reached its limits and has become a security risk', explains Rainer Teschner-Steinhardt, Vice-President of the Federal Association against air traffic noise (BVF) and chairman of the noise control committee for the Berlin-Tegel airport.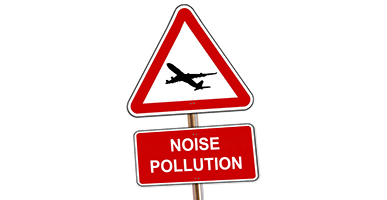 Today, Tegel goes far beyond his capacities as planned for West Berlin times. On the agenda are an extension of the night and limiting exemptions by delays leading to night flights. In addition, the reasons for delays suggested by the companies must be checked very carefully.
For the intention of the referendum 'Berlin needs Tegel' – keeping open the highly outdated airport – the BVF can only warn strongly. The BVF rejects keeping Tegel open!
Necessary investment in passive noise protection, in the start and runways, new technology and infrastructure with modern traffic connections at the airport location Tegel would be inevitable. A questionable successful economic continued operation would cost at least one billion euro. A highly controversial legal procedure for a new or modified new operation should first be met.
The Berlin-Tegel Air Traffic Control Committee – the expert committee in which BVF has been a member of, has long been accepted. The Commission is intensively involved with the consequences of the daily and air traffic in Tegel and the consequences in the Berlin-Brandenburg area. It has been positioning itself for more than a decade for closing Tegels!
'We need a clear sign of the Berliners for a more environmentally conscious air transport concept for Berlin and Brandenburg without the airport Tegel!' according to Rainer Teschner-Steinhardt