Some 500 climate activists climbed the fence of Schiphol on Saturday 5 November and held sit-ins in the area where private jets take off and land, in an attempt to land them. The protesters used ladders to break through the airport security fence, and some brought bicycles that they used to move around the grounds. Some activists were trapped under the jets and others tied themselves to the planes outside the VIP terminal. "We want fewer flights, more trains and a ban on unnecessary short-haul flights and private jets," environmental campaign group Greenpeace said.

The Dutch border police arrested 200 hundred activists who stormed Schiphol and sat in front of the wheels of planes to prevent them from taking off or cycling around the private aircraft.
The action ran parallel to a peaceful and massive protest in front of the main entrance of the airport, co-organised by our Schiphol members. The border police had concentrated on that and were completely surprised by the well-prepared action of the Extinction Rebellion on another part of the extensive Schiphol site.
.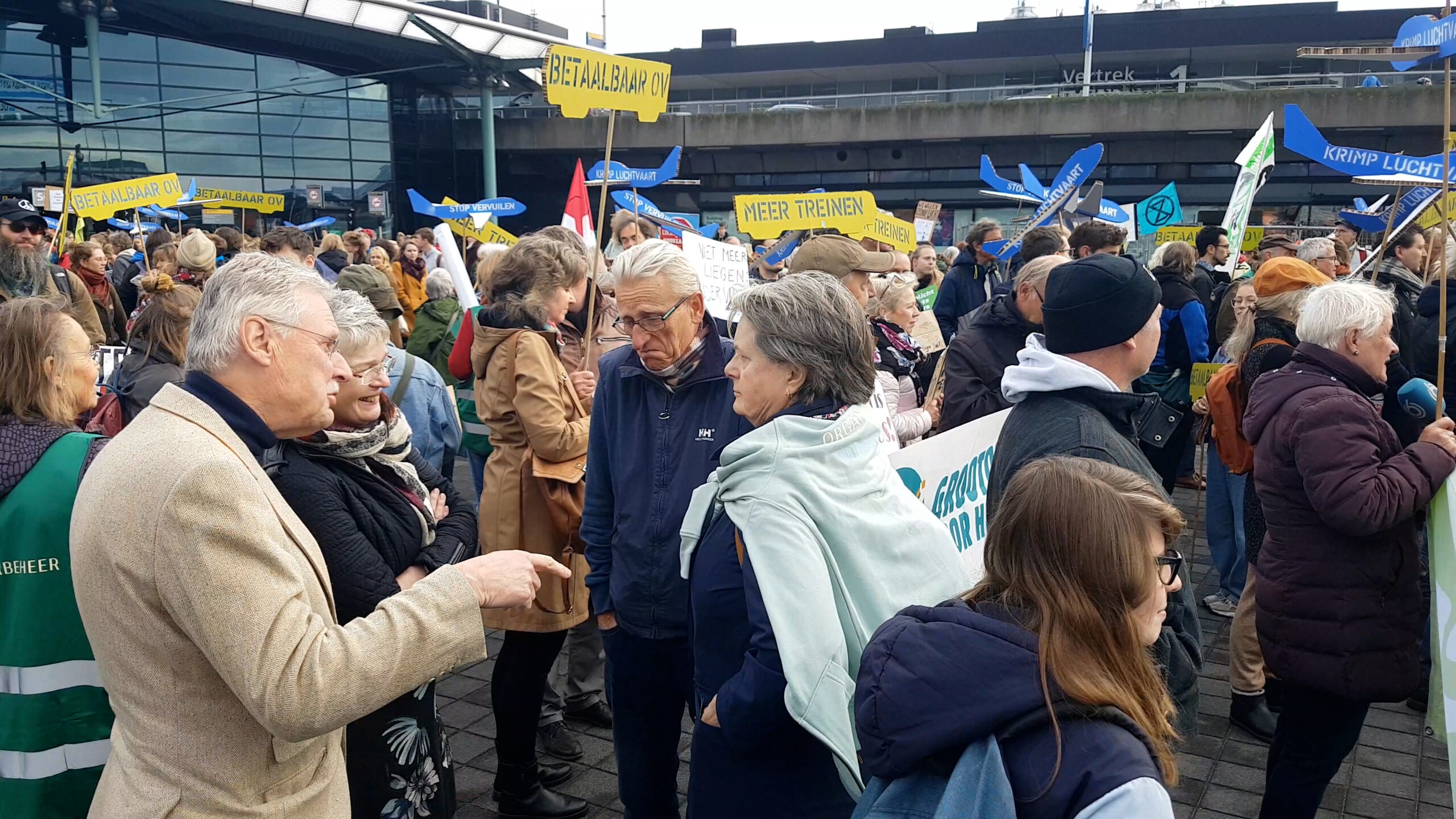 If you regularly watch our UECNA videos, you will recognize our presenter who also spoke at the event